FormulaOffroad.se
Saturday's contest 
Sunday's contest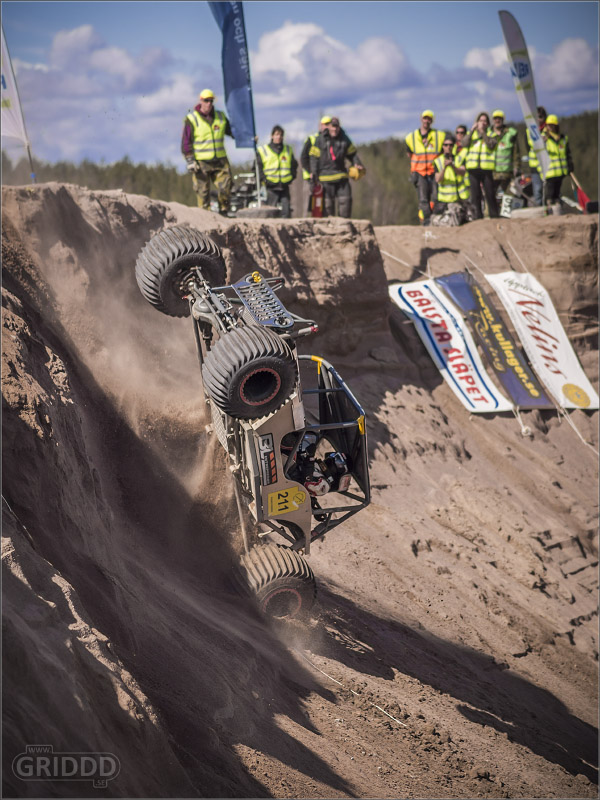 Here is a teaser of what will be presented on 5/8 at smkplay.se 
when the race comes in a cropped version.
More pictures and stories can be found here:
http://galleri.2or4.se/foff/2013
http://autos.smashpipe.com/?f=or8BZctyRpo
http://magdalenagraaf.se/kaiser-min-van-kaiser/
Results from Formula Offroad Scandinavian Cup 1 & 2 in Bålsta, Sweden 27-28 April 2013
Formula Offroad Scandinavian Cup #1 & #2 2013!
Welcome to Dragets gravel and experience Formula offroad in reality.
 
Cars with paddle tires and engines, which in some is over 1000 HP that can be compared to a full sized truck at about 500 HP. Even the least motoring enthusiasts can be entertained by this and wonder at how crazy these drivers seem to be. The drivers completely lacks respect for the word gravity and challenge each other the paths that become more sophisticated as the day goes. Formula Offroad is a spectacular sports arena without equal.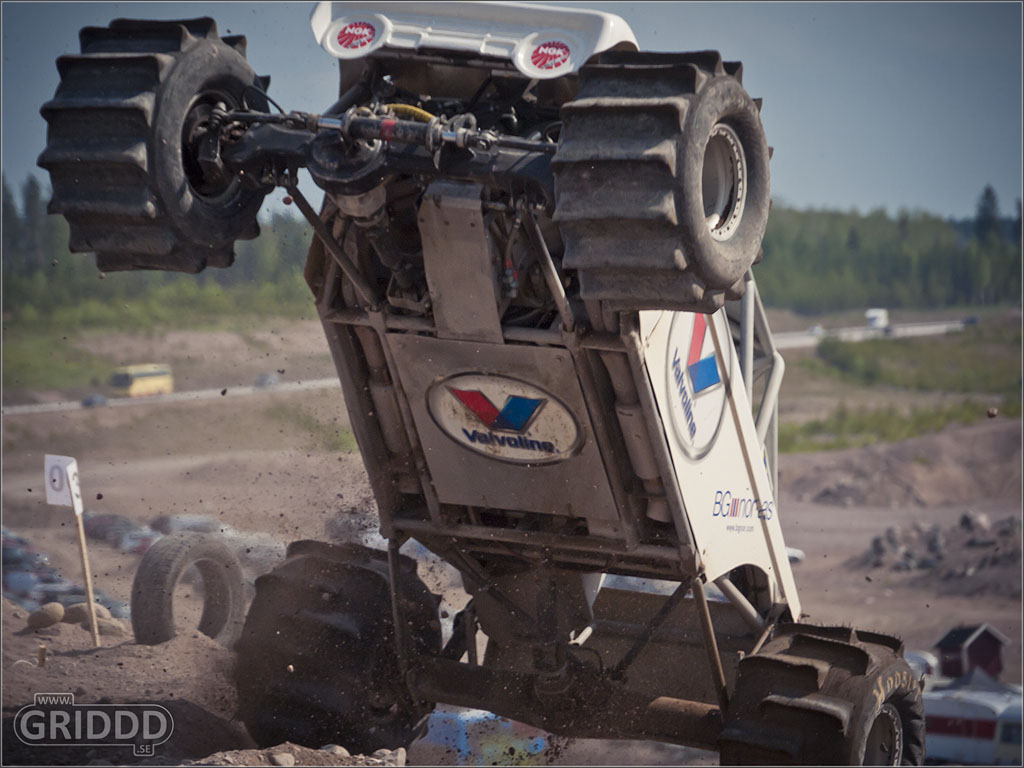 Program Saturday and Sunday
10:00 am The audience let in

At 10:45 Driver Presentation

11.00 First car starts

13.00 about 1 hour lunch with about a 30-minute visit to the depot.

14.00 about timetrack (this goes fast!)

17.00 Competition closes. On Sunday, so we also offer awards ceremony
The program is available as a defense in Direktpress newspapers and you'll find the link there: Direktpress
The competition is about to pass six courses with scored ports up extremely steep slopes (in some cases completely vertical) without getting deduction of points for various mistakes. The end of day has the most points wins today's contest. Rollovers and crashes are common in this sport. The sport is very much appreciated by the kids and it works great to bring them here, that you should consider is to bring ear protection if they are sensitive to noise.
 
During the lunchtime visit the pit and take the opportunity to look, touch and feel the cars up close and talk to the drivers and collect their autographs.
 
Restaurant Offering burgers etc. for sale.
Exhibiting companies this year:
Storstockholms roadside assistance will be demonstrating their tank salvor

SPOP that makes and sells Swedish-made aluminum skid plates for ATVs and cars.

Curves Bålsta information about Training for Women.

Bålstasläpet shows how new car trailer trailers in good quality should look like.

Baroque Castle and Mickey Mouse: Håbos attraction shows what you can experience nearby!

Skokloster Offshore Race & Event: For the third year in a row, Skokloster be filled with fast boats, family activities and other festivities this weekend August 24 to 25.

Logistics Bålsta: A climate-neutral logistics facility for cost-effective transport in Håbo.

www.bilanvarig.se sell and help you with installation of new wiper blades for your vehicle
Formula Offroad Scandinavian cup have three rounds: Round 1 and 2 27 & 4/28 in Bålsta and finals then go for classic car week the week of 2/8 in Rättvik
  We have this year also the honor of arranging Norway Cup's opening race where both days points are added up to race 1.
 
To all of you who can not go and watch the race on the spot so it is also good to see it live on the web as the club's media section SMK Media will broadcast the contest on www.smkplay.se.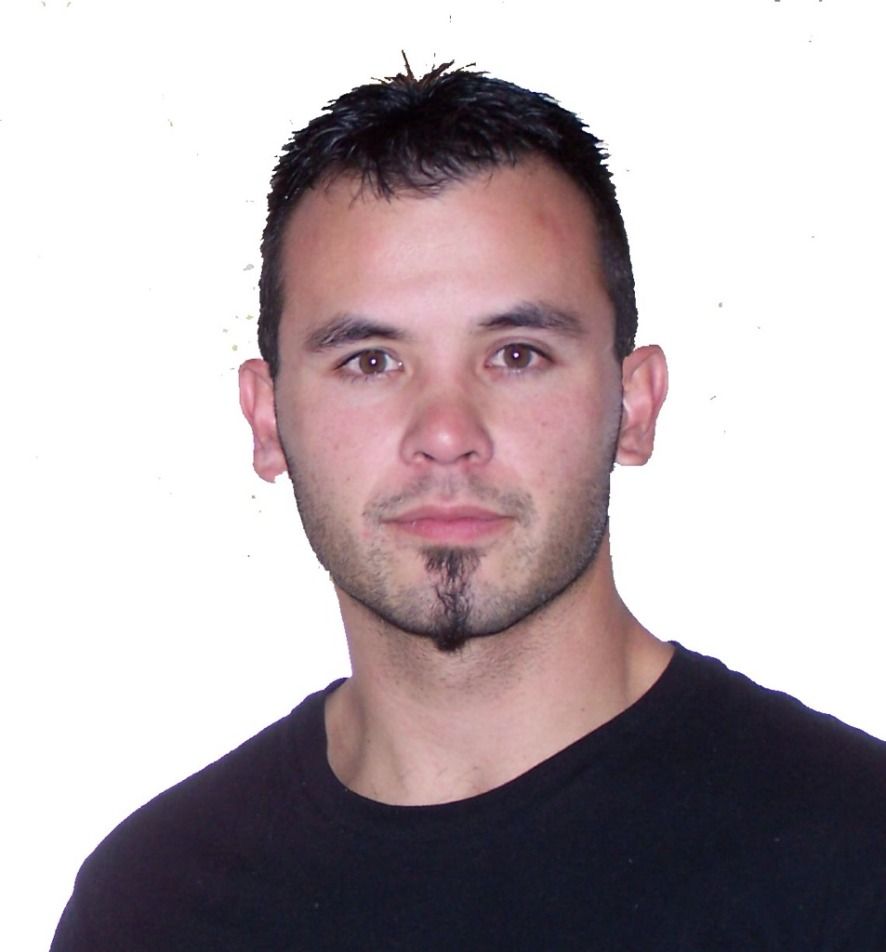 Jason Grzesikowski
SMK Uppsala, is very pleased to announce that Jason Grzesikowski from the United States will host the Formula Offroads WebTV broadcast April 27 to 28 April. Jason has a background in rock crawling, snow moves and is part of the Monster Jam in the U.S.. As a large portion of our viewers from the United States despite the time difference so we therefore choose to let Jason reference in English of the TV coverage.
Formula Offroad has its origin in Iceland where their firefighting showed up in lava piles. Some thought that it might be possible to develop the car a little bit and they started to build their own cars. Pretty soon they put the big engines and paddle tires on these cars and they began to compet.
Relita our main sponsor helps us in our environmental activities and more.
Ballast lends competition area for us and help with marketing.
Schenteknik makes sure that you can hear our speaker.
Möller Bil ensures that up personnel and paramedics have reliable vehicles on the competition site.
Lambertsson ensures that all teams have access to electricity.
I would also like to thank the partners and volunteers who make it possible for a non-profit club to organize a competition like this. Without them and most importantly without the crowds would this form of competition not be arranged. To give something back to our partners so I urge everyone to when contacting the companies that have been involved in the program or appeared in connection with this competition, so talk to them about the competition.
Here are a series of interviews of drivers how they look at the upcoming season
Martin Michaelsen -Drivers profile 2013 #8
Roar Johanssen-Driver profile 2013 #7
Ketil Johnsen - Driver profile 2013 #6
Hafsteinn Þorvaldsson - Driver profile 2013 #5
Pål Blesvik - Driver Profile 2013 #4
Ronny Pederssen - Driver Profile 2013 #3
Arne Johannessen - Driver Profile 2013 #2
Janne Bronndal- Driver Profile 2013 #1
Inbjudan till Matrand deltävling #2 & #3 i NC är publicerad och det går bra att anmäla dit.
Formula Offroad Sweden moves to more central locations
Now, we start 2013 with the first race 27 and 28 April in Bålsta.
Competition location is centrally located in Bålsta and called Dragrännans gravel pit.
Gravel pit offers fine sand and the whole 38m free fall the highest ever in Sweden.
The competition site is located just 40 minutes from central Stockholm by car or 27 minutes by train
and 50 minutes from Uppsala and Arlanda.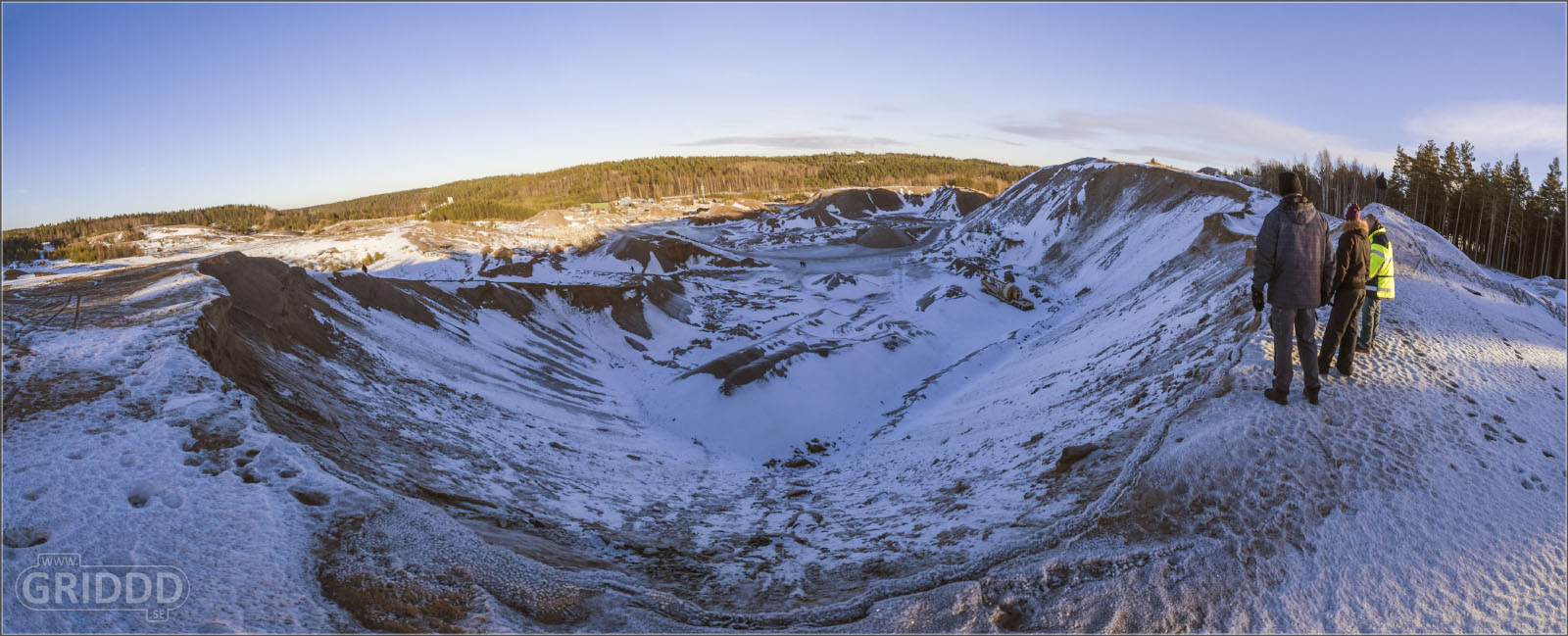 The second event in Sweden will be in Rättvik during Classic Car Week August 2, where we will be running in a limestone quarry and their Disposition Stacks.
More info about Rättvik in spring and summer.